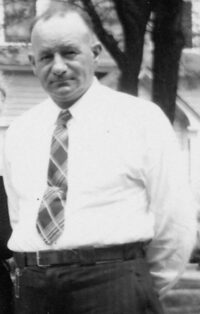 Patrolman Joseph W. Herzog
Joseph W. Herzog
Patrolman Joseph Herzog was struck and killed by a vehicle while directing traffic at an accident scene at the intersection of Kenwood Avenue and Myrtle Street at 2:15 am. Although he was using a flashlight and the red lights on the patrol car and a tow truck were on, a vehicle entered the area and struck him at approximately 45 mph.
The driver claimed she thought the lights were from a nearby business sign. No charges were filed.
Patrolman Herzog had served with the Austin Police Department for nine years. He was survived by his wife and five children.
BIO
Age:

51

Tour:

9 years

Badge:

Not Available
Incident Details
Cause:

Struck By Vehicle

Weapon:

Automobile; Accidental

Offender:

Not Available