Thanks to the tremendous response we have received, current inventory of PAVERS have been SOLD OUT, but Paperweights and Business Card Holders are still in stock! We expect new Pavers inventory to be available by March 2023.  If you wish to place an order for a Paver please note that delivery will be 100% dependent upon receipt of new inventory.
Paperweights and Coin Holders are repurposed pavers from the Law Enforcement Memorial in Saint Paul.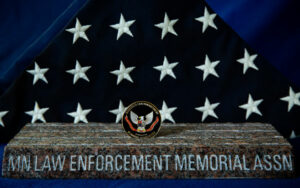 Don't miss out on these limited edition items of remembrance. These repurposed granite pavers are from the MN Law Enforcement Memorial in Saint Paul. This Law Enforcement Memorial was constructed in 1995 with its walking surface made from fired granite.
Not only is this granite beautiful but its process represents law enforcement's resilience under fire and the uniqueness of both the stone and all those who wear a uniform.
This granite has borne the weight of thousands of officers, citizens, and survivors as they've gathered to honor officers that have given their lives in the line of duty. Each May 15th, honor guards from around the state gather for Law Enforcement Memorial Day and members of the Law Enforcement Memorial Association (LEMA) honor guard steadfastly guard the memorial – walking back and forth 21 steps across the granite memorial and standing at "Present Arms" in honor of fallen officers. The granite also bears the weight of the Memorial Bell that's rung three times for each fallen officer as their name is read.
In 2019, the State of Minnesota made several repairs to the memorial. MN LEMA was able to repurpose some of the granite pavers to raise funds and spread awareness of LEMA's mission of supporting surviving family members and agencies.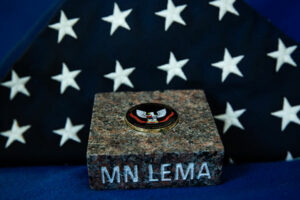 Paperweights (Smaller Granite Item with LEMA Medallion Flat on Top): $52*
Coin Holders (Longer Granite Item with Grooves Cut on Top): $75*
Paperweight & Coin Holder Bundled: $115*
*All prices include Shipping
Pavers currently available for pre-sale. Delivery will be 100% dependent upon receipt of new inventory.
Paperweights and Business Card Holders are available in stock!
Please email Jim Felt for any questions: JFelt@willmarmn.gov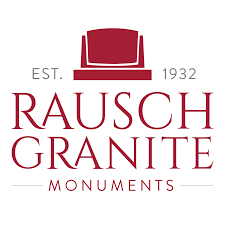 Thank you to Rausch Granite Monuments for your hard work and attention to detail in creating these beautiful, limited edition Memorial Pavers.