STANDING OF THE GUARD REGISTRATION NOW OPEN
Register for a timeslot for the Standing of the Guard. Each slot will be for 20 minutes beginning at 7:00 p.m. on May 14th and ending at 7:00 p.m. on May 15th. We ask that each membrer of your agency, department or organization sign up indiviudally.
Purchase a Memorial Wreath on behalf of a fallen Peace Officer: Prior to the order of a wreath you purchase will be contacted by a member of LEMA to determine the date, time and officer you would like to have the wreath presented, as well as the color choice of your wreath -White, Red, Blue or Red, White and Blue.
Those purchasing a wreath will receive a phone call from a representative of the LEMA Board of Directors to help schedule a time for presentation of your wreath.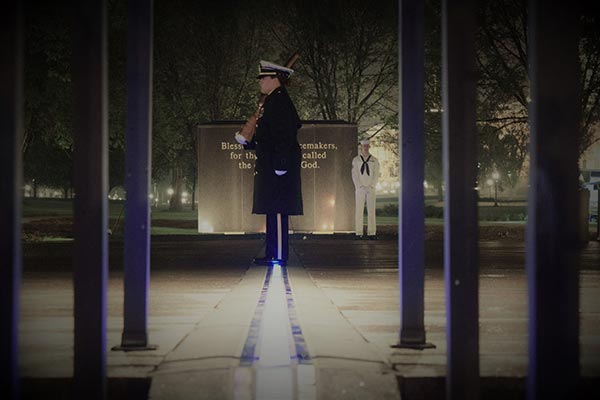 SERVE 5K RUN/WALK
Join us on June 22, 2019 (7:30 AM to 10:30 AM) as Wayzata Free Church hosts a city­wide 5K Run/Walk and Kids Fun Run. All funds raised from this event will benefit MN Law Enforcement Memorial Association (LEMA).
LEMA HONOR GUARD CAMP 2019
LEMA Honor Guard Camp – Camp Ripley, MN
2019 Honor Guard Camp is scheduled: Sunday, September 15 – Thursday, September 19th
​
REGISTRATION OPENS MAY 1, 2019
Every year, law enforcement officers from Minnesota and across the nation come to the Minnesota Army National Guard training center at Camp Ripley, MN to participate in a week long camp dedicated to training officers in the basic and advanced fundamentals of an honor guard. Camp is geared at preparing officers for any type of ceremonial event request they may receive, to include a line of duty death funeral for an officer.
Officers learn drill and ceremony, standing ceremonial guard, colors movement, colors posting/retiring, casket movement, flag fold and firing party detail. In addition, attendees learn how to plan and organize funerals and ceremonies.
LEMA Honor Guard Camp is the first such training camp in the US.
Cost is $525.00 per person for registrations prior to August 15. After August 15th the fee is $580.00. Teams of four or more who register before August 15th, the cost is $475.00 per person. After August 15, the fee is the same as individual officers.
​PLEASE NOTE: If you are not able to pay with a Credit Card we suggest you secure a Purchase Order from your Department or Agency for the amount of the Registration. Once Camp is completed we will invoice you and request you process the Purchase Order as soon as possible once received.
Tuition includes lodging, meals, resource materials, and some utility uniform items. Reservations are confirmed upon receipt of payment or purchase order. Minnesota POST Board approved for 34 hours of CEU.