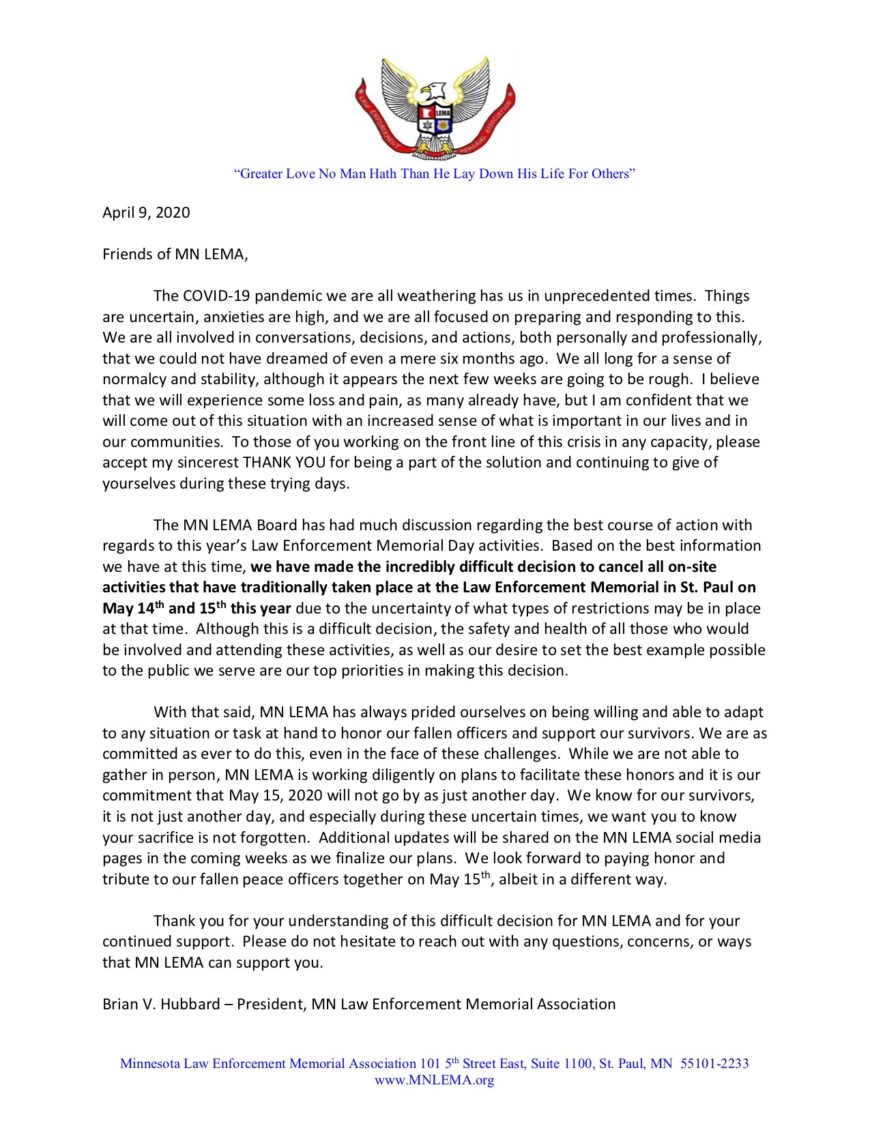 Minnesota LEMA Annual Meeting
*POSTPONED*
We have made the difficult decision to cancel this Friday's Annual Meeting based on the current recommendations of not having groups of more than 10 gathered together.  While we are very excited about what a great event this will be to celebrate what a fantastic year we had in 2019, we obviously want to take everyone's safety as the paramount concern.  As of right now, our goal is to reschedule this event for Friday, June 5th – More information about this rescheduled meeting will be shared as it is confirmed.  Per our By-Laws, all current Board Members will remain in their positions until the Board election to be held during this rescheduled meeting.  If you have any questions or concerns, please contact President Brian Hubbard at brian.hubbard@crystalmn.gov.
LEMA Honor Guard Camp
*POSTPONED*
Due to the COVID-19 pandemic, we have decided to postpone this year's 2020 LEMA Honor Guard Camp. Please continue to stay safe and healthy. We hope to see you next year!